Fill out the form below or call

732-210-2664

for a fast & free quote!
Welcome To ProGreen Management
ProGreen Management LLC is a licensed waste and recycling management company serving the states of New Jersey, Eastern Pennsylvania, and Delaware. Utilizing our industry knowledge and relationships with local waste and recycling companies, ProGreen Management audits company's current service and invoices to expose immediate money saving opportunities. We achieve these objectives by investigating and evaluating your company's current waste and recycling methods, and implement an improved system for your waste and recycling stream. This translates in ProGreen discovering options for service and frequency improvement and optimal recycling efficiency. Management of the account is then transferred to ProGreen including every aspect of it relating to pricing, service, and communication with the hauler.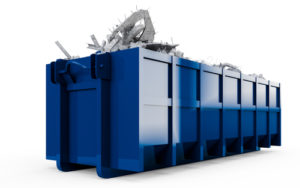 As if the economic improvement, service efficiency, and account management weren't enough, there is no cost to you! ProGreen Management sustains itself through the savings uncovered and presented directly to your business. Call or e-mail us today for more to experience first-hand how much you can save!
ProGreen Management also acts as a single source for any construction, contracting company, or homeowner's roll-off container demands. This is due to ProGreen Management's extensive service area consisting of New Jersey, Eastern Pennsylvania, and Delaware and the relationships with haulers throughout these states. No matter the project's location, size, or scope, ProGreen Management is your one stop for the most competitive pricing and service for roll-off containers. Imagine the ease of making one call to ProGreen prior to every project to initiate roll-off service, and receiving the most competitive rates regardless of the location. ProGreen Management makes that a reality. Call or e-mail us today!
PROUDLY PROVIDING DUMPSTER RENTALS FOR ALL COUNTIES IN NEW JERSEY, EASTERN PENNSYLVANIA, AND DELAWARE.